Yujin Sung, MJIL Staff Member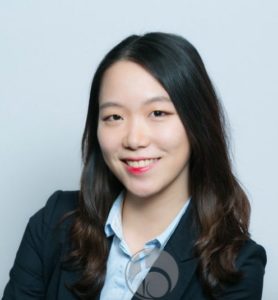 The day after ISIS claimed responsibility for the tragic terrorist attack on Paris that killed at least 129 people, Anonymous, the hacktivist group, released a video. A person wearing Guy Fawkes mask delivered message to ISIS, saying "Expect massive cyber attacks. War is declared. Get prepared. Anonymous from all over the world will hunt you down. You should know that we will find you and will not let you go. After the video, Anonymous claims to have disabled at least 5,500 pro-ISIS Twitter accounts and exposed thousands of the terror group's supporter who use the social media site.
Most terrorist groups are now leveraging the Internet to recruit, train, and spread propaganda, especially "global brands" such as al-Qaeda. [1]Criminal groups and foreign intelligence services appear to have demonstrated electronic theft and sabotage capabilities. In the last year, social networking sites such as Facebook, Twitter, and MySpace have all been used as vehicles for international and domestic terrorist communication.[2] In response to the growing extremists site and social networking sites, private citizens started to carry out cyber vigilantism, believing the unwillingness or inability of our government to take them down. [3]
A "white hat hacker" using name of "Jester" is one of the most widely known citizen-hacker. He claims to have hacked and taken down more than 170 Jihadi websites since 2010, each success marked by the military phrase Tango Down. [4]
Another notable vigilante is Shannon Rossmiller, a lawyer and mother of three from Montana. She spotted several Americans who had been radicalized and planned to attack their own country, in chat rooms on jihad website while disguising herself as extremists. [5] One would-be terrorist was convicted and is spending 30 years in jail for offering to use explosives on U.S. pipelines. Her most notable case is that of an Army National Guard specialist who was preparing to deploy and who is now serving a life sentence for treason, aiding the enemy, and attempted espionage. [6]
Although these private cyber-warrior's effort has been successful in shutting down the terrorist websites and thwarting recruiting attempts, there is a growing concern that these attempts might be hazardous to the intelligence agency's undercover activities. One of the executive director of Ghost Security Group, an organization formed as a nonprofit counterterrorism network delivering information to U.S. Government, said the private hacker's activity can be dangerous. [7] He said their group had been part of Anonymous, but is no longer affiliated with them. [8] "They've attacked quite a few forums that had high-value Islamic State militants transmitting propaganda, trying to recruit young people and in some cases addressing weapons-manufacturing and ground movements," he says. "It's caused quite a disruption [for intelligence]."[9]
Hacking jihadist sites may also cause them to move or go underground, which leads to more work for intelligence collectors. [10]Also, we are in a manhunt for the terrorists and their use of the Internet can often yield valuable data about their location, communication patterns, etc. [11]
So what is the solution? Should these hacktivists' attempt be halted altogether? However, taking down the site stops recruitment and proselytizing, and if this prevents even small numbers of U.S. citizens from taking up arms against our country, is it worth it? A few citizen hacker's movement give insights. Gost Security Group says "We leave Islamist-related forum or communication platforms intact for intelligence reasons, waiting for participants to make a mistake," he adds. "We shut down any propaganda sites that push out videos or graphic or gory pictures because they don't have any intelligence value." [12] Jester also recognizes this problem. He says ""I don't hit the ones that are being actively monitored and infiltrated on the Human Intelligence side. And I herd more people to them by hitting everything else around them, leaving them no place to go except into the arms of the big boys."[13]
Since cyber war against terrorism is carrying more weight these days, both government intelligence office and citizen-hackers should find ways to cooperate to hinder terrorists attack.
---
[1] Jennifer L. Hesterman, Cyber vigilantes: Citizen hackers go to war against terrorists, Policeone.com (Sep, 1, 2010), http://www.policeone.com/terrorism/articles/3295107-Cyber-vigilantes-Citizen-hackers-go-to-war-against-terrorists/
[2] Id.
[3] Id.
[4] Tammy Leitner & lisa Capitanini, "Patriotic Hackers" Cliam to Fight Cyber War Against Terrorism" NBC (Feb 19, 2015) http://www.nbcchicago.com/news/local/Patriotic-Hackers-Cyber-War-Against-Terrorists-292825571.html.
[5] Shannon Rosmiller, My Cyber Counter-jihad, Middle East Q., 43, 43-48 (2007)
[6] Id.
[7] Larry Greenemeier, Anonymous's Cyber War with ISIS Could Compromise Terrorism Intelligence, Sci. Am. (Nov. 19, 2015), http://www.scientificamerican.com/article/anonymous-s-cyber-war-with-isis-could-compromise-terrorism-intelligence/
[8] Id.
[9] Id.
[10] Supra, note 1
[11] Id.
[12] Supra, note 7
[13] Supra, note 4